A session fee of $85 will hold your shoot date. The session fee holds your shoot date & covers the session time only. Prints/products/digital files are purchased separately.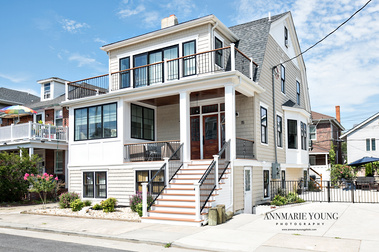 Real Estate Photography
$150 for up to 3000 sq. ft.
Air BnB Photography
$300 for up to 3000 sq.ft.
Interior Design Photography
$200/hour on site. $25 per image licensing fee.
Serving South Jersey and the surrounding area.
Events
Serving South Jersey & Greater Philadelphia.
Up to 2 hours $300 (100+ images)
Each additional hour $100/hr.
Additional photographer $100/hr.
Custom quotes available for locations beyond SJ and Greater PA.
Individual Headshots
In-studio or on location $225
Includes 4 final retouched images
Travel is included within the South Jersey area
Headshots for Groups of 6 or More
$75 per person/sitting
Studio set up at your place of business
15 minute mini session for each employee

Includes 2 final retouched images (Photographer's choice)
Travel is included within the South Jersey area
Don't see what you are looking for? Contact me for a free, no obligation custom quote